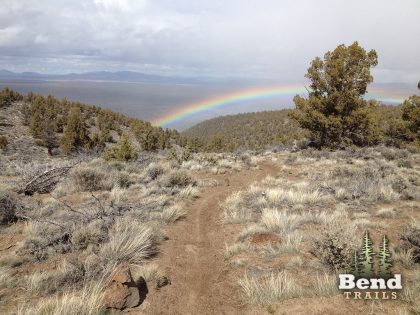 If any of you read the trail updates you might notice I post a lot of Horse Ridge updates. You might even wonder if I ride anywhere else. I do, but not as often as Horse Ridge. Maston is too flat for me, I would rather ski. I do ride there I love what COTA and the BLM have done, but I like climbs, descents and some technical. Cline Butte is fun but not enough for a long ride and the downhill trails are more than I want. Smith Rock is far and unpredictable. Unless I get a report of someone I know I hate to drive out there and find mud, ice or snow on the north side.
Even if those trails had more of what I like it would be hard to be better than Horse Ridge for me.
Horse Ridge keeps me on my toes. I keep track of how many times I clean Escape from Moscow and the Parkway. My record is 16 times in a row. I love the 5 minute Sand Canyon Descent. It's the only section of trail I time myself on. (No, I don't use Strava). If you must know, from the fence to the big Juniper tree at the bottom that used to have a sign, my best time is 4:39. Not bad for a 65 year old.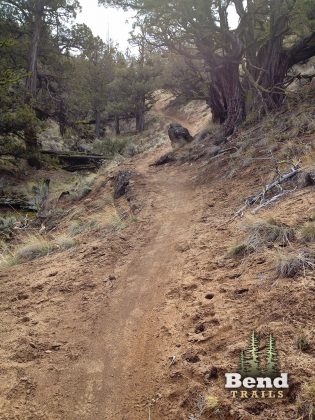 I love our high desert. I love the views, the smells, the sky. Forests are ok but give me a view.
My favorite ride I call the "Ride of Threes". It is three loops, it has three thousand feet of climbing and it takes three hours.
I had the honor of winning The USA Cycling national championship I few years back. I took the lead in a long rock garden. For me it was a simple puzzle to solve and I was able to ride it at almost full speed. My main competitor never even tried. He dismounted, cyclocross style, shouldered his bike and ran. I took the lead and I have always felt I owed my Stars and Stripes jersey to the pervert who built those rocky trails.
I wasn't always so in love with Horse Ridge. It took Jacob, who works with me at Sunnyside, to show me how to ride the rocks. He was a single speed, and by watching him I learned to attack the rock, keep my weight forward, have some speed, and to know when to pedal.
I know Horse Ridge isn't for everyone. If you don't like rocks it won't be for you, but if you want to be a better rider then I suggest you get out there.
This article was contributed by Don Leet. Don is one of the original Bend mountain bikers and the former owner of Sunnyside Sports. He still works three days a week at Sunnyside. His career highlights are a Bronze and Silver Medal at the 1988 NORBA World Championships in Mammoth Lakes Ca, and a Gold medal at the 2011 USA Cycling National Championships in Sun Valley. He is now retired from racing but continues to ride and love Mountain Biking.