Frequently Asked Questions about Mountain Biking Bend, Oregon
---
Q: Where are the best places to rent a mountain bike in Bend?
There are lots of great mountain bike rental options in Bend — you can't go wrong with these great shops!
---
Q: What trails can you shuttle?
Once we get into summer and the snow recedes (usually in late-May), you can shuttle from Wanoga, Skyliner, Swampy Lakes, and Dutchman Sno-Parks back to town. Check out the trail map and pick a route!
If you're interested in hiring a shuttle, or taking a guided tour (in Bend or Oakridge) — click over to Cog Wild. They run frequent shuttles from several local bike shops and from their office at the base of our trail network. Ask them about their shuttle punch cards — those are a great deal.
The Westfir Lodge offers daily shuttles from their base at the bottom of the Alpine trail in Oakridge.
To shuttle trails of the McKenzie Region including the McKenzie River Trail and O'Leary Mountain, check out Horse Creek Outfitters for info and online reservations.
---
Q: Can we use our e-bikes on BendTrails?
Generally no.
E-bikes, electric bikes, pedal assist bikes, and all types of motorized vehicle are prohibited on all National Forest single-track by USFS regulations.
Any forest road where you can ride a motorcycle is ok for e-bikes.
One notable exception is the Madras East Hills Trail System where Class-1 E-bikes are allowed.
---
Q: Which trails are one-way only?
Almost all trails are two-way trails with just a few exceptions. And, any trail which is one-way is clearly marked with signs that read "one way trail, do not enter".
---
Q: How are Bend trail conditions in the spring? We usually come in October.
October is pretty ideal here. May – not so much. Last year (2018), the lower trails were doing pretty well in May but anything above 4500 feet or so was snowy. This year there is MUCH more snow than last year so that doesn't help.
Our Instagram page and Facebook Group tend to document conditions pretty well.
---
Q: Which Central Oregon trails are truly multi-use and which are not?
All trails are multi-use trails in that hikers, runners and walkers can use any trail they want. Other users are excluded sometimes (bikes, horses, motos) — but never foot users.
Some of the trails on BendTrails.org are prone to high speed bike traffic and have short visibility corridors — so eyes forward and ear-buds out for safety.
---
Q: Which Bend trails are usually open for winter riding (not fat bike)?
Best bets for dirt are gonna be Maston, Cline Buttes, Horse Butte and Horse Ridge which have all been riding well this week with only small areas of snow. Subject to change of course.
---
Q: Who was responsible for approving new trails, trail maintenance, naming trails, etc.?
The Central Oregon Trail Alliance builds, names, and maintains all the trails from the Ochocos to La Pine (the USFS oversees COTA and approves all new trails). Outlying areas like Oakridge and the Cascade Crest have similar trail groups: GOATs, SATA, etc.
---
Q: I was curious if there's a particular reason why the website isn't utilizing the Facebook Pixel?
We don't use the pixel (anymore) because we decided that letting Facebook track our visitors isn't in the users best interest of our visitors — and we exist for them. If they were clamoring to be tracked, we'd definitely put the pixel on there.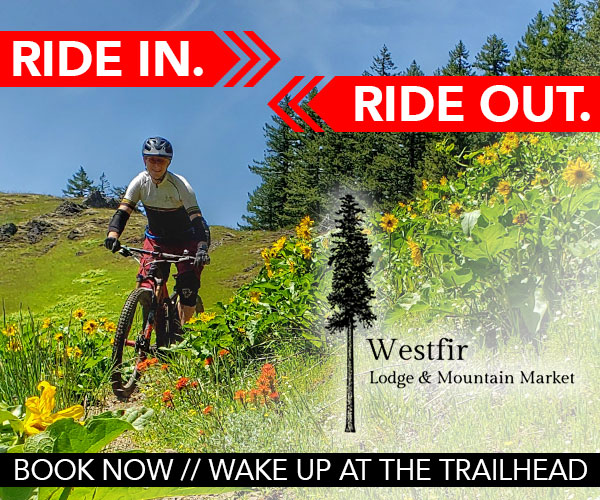 ---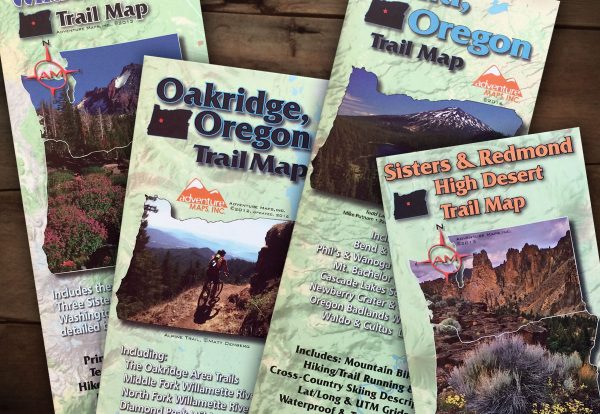 Shop for BendTrails® Gear
Find high-quality Adventure Maps, t-shirts, hoodies, and other logo wear in our shop.
Shop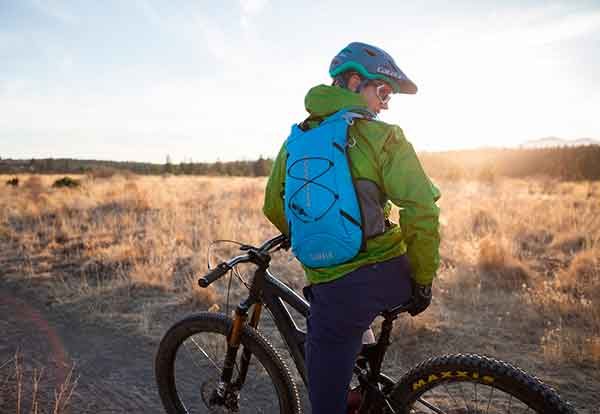 Hydration Packs Designed in Bend
Mazama Design's Tumalo pack features a body-hugging design and a low center-of-gravity ensuring the pack follows your every move. Tumalo includes a 3 L taste-free reservoir with a top fill port, and high flow bite valve with magnet retainer.
Shop Now
---

---
CONNECT WITH BEND
TRAILS

©2021 MTB Trails LLC, All Rights Reserved