Connect with the Central Oregon Bike Community
If you're looking to reach MTB and trail enthusiasts who live in, or are visiting Central Oregon, BendTrails is a great way to do that! We've spent over a year, and hundreds of hours building this comprehensive trail guide for mountain bikers — and every week we're adding more content to further build our community.
Even though the site is incredibly complex, our advertising opportunities are designed with maximum exposure for our Sponsors. Here are our basic opportunities, but we also develop customized packages for our Sponsors to meet their specific needs. Please call us at 541-610-6161 and we will be happy to customize a program for you.
---
Add Your Logo to BendTrails
$40 per month
 or $440 per year (save $40)
---
Put Your Ad on BendTrails
$150 per month
 or $1,700 per year (save $100)
---
NEW!

Native Advertorial Blocks
Integrated with the site content, these blocks are a great way to get your message and brand in front of our visitors.
Available to our Banner Ad Sponsors at no additional charge. Includes maximum 40 words of copy and one photo (no logos). One-time $50 set-up fee.
For non-banner Sponsors who want to take advantage of this advertising opportunity, the cost is $50 per month for either a 6-month ($300) or 12-month package ($600).
---
Put Your Business on the Map
Your business logo and a short text blurb on our Trail Maps
Positioned at your location, clickable to a specific URL
$1,800 per year
 plus a $50 one-time set-up
---
NEW!

Add Your Products to Our Web Store

BendTrails is now offering our Sponsors opportunities to put items for rent or sale on our "Shop" page. It includes a photo and link in our "Shop", that would go to a landing page with additional information on the BendTrails website. Visitors can click on a button that would take them directly to your website to complete the transaction. Cost to place your product for rent or sale would vary depending on the number of slots purchased.
1 slot – $50/month
2 slots – $90/month
3 slots – $120/month
These slots are sold on an annual basis only.
---
Ready to Become a Sponsor?
Use this contact form to send us an email or call Valerie at 541-610-6161 and we'll help you get some great exposure for your business.
Need help creating your ad materials? We can help you with that too.
---
Logo and Display Ad Specifications
LOGOS:
 Larger file is better, we'll resize for the site
. Should be at least 600 pixels. Format: EPS, SVG, JPG, PNG, or GIF
SQUARE BANNER: 600 pixels wide, 500 pixels tall
Format: JPG, GIF, or PNG (GIF animation allowed)
HORIZONTAL BANNER: 
1456 pixels wide, 180 pixels tall
Format: JPG, GIF, or PNG (GIF animation allowed)
"SHOP" RENTALS & SALES PAGE: Each listing includes 200 words of text and up to five images, along with a link to your website to complete the transaction. Images should be at least 800 pixels and square in shape. Make sure to include the name and price of the product for sale or rent.
---
Some of the terms you should know about:
Payment is billed either annually or quarterly depending on your individual contract agreement and is due in advance of exposure. Accounts which are not kept current will be suspended without notice. Accounts can be renewed at any time at the current rate.
We reserve the right to change the terms and conditions of our sponsorship packages at any point in the future without notice. Payment is accepted by credit card, cash, or check.
Site traffic and cost per exposure are subject to change, are for ballpark reference only, and do not constitute a guarantee of exposure.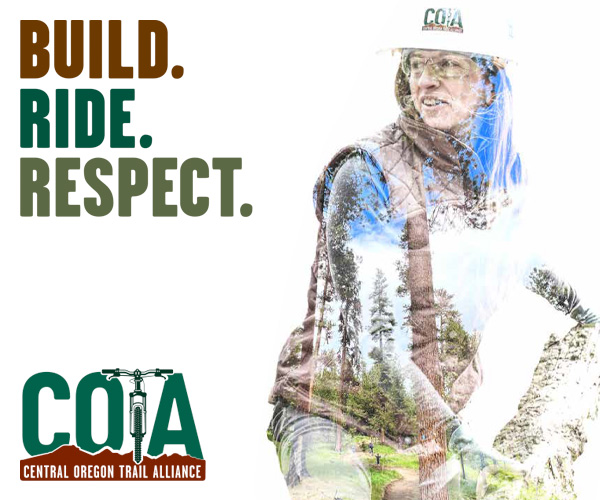 ---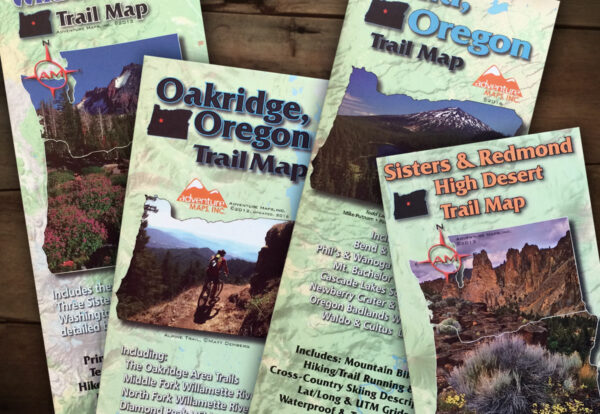 Central Oregon Adventure Maps
You'll find high-quality Central Oregon Adventure Maps — plus bike jerseys, t-shirts, hoodies, logo wear, and more in our shop.
Shop Maps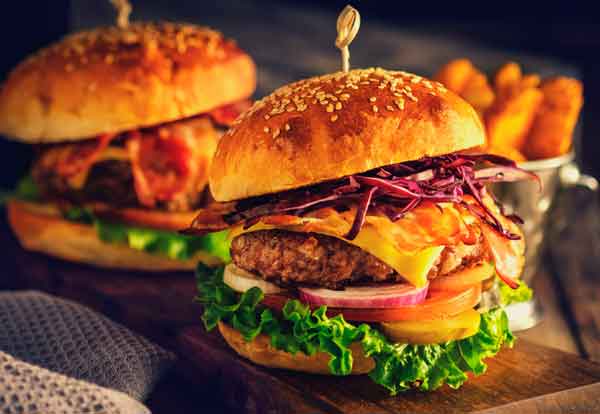 Play Hard • Eat Well • Drink Local
J-Dub, located in the heart of Downtown Bend, offers comfort food to satisfy hungry people that play hard. Featuring local beers, full bar, and outdoor patio where furry friends are welcome, including a menu created specifically for them!
Check Out Our Menus
---

---
CONNECT WITH BEND
TRAILS

©2023 MTB Trails LLC, All Rights Reserved