Check this page often for upcoming Bend mountain biking events. We also post on Facebook, Twitter, and Instagram so follow us there.
submit your event to BendTrails »
05/27
Sunday
8:00 AM to
3:00 PM
Race your bike on the beautiful Peterson Ridge Trail in Sisters, Oregon on May 27th, 2018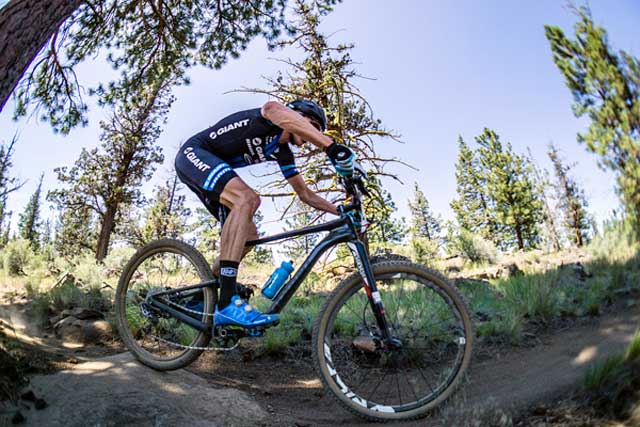 The Sisters Stampede, now in its sixth year, became the largest cross country MTB race in Oregon in 2011, and continues every Memorial day weekend as the largest and one of the best mountain biking experiences of the season. The race is held on the Peterson Ridge Trail Network and there is something for everyone with 26 different race categories, and a party at the finish line!
Mileage options: 12mi. (Novice/juniors), 27mi. (Elite, Expert, Sport, SS, Clydes)
Each entrant will get a registration bag with items and coupons provided by our generous sponsors. Entrants will also receive a custom pair of Stampede socks, post race recovery food, a Three Creeks beer (over 21), professional timing, and memories to last a lifetime!
$1,000 Cash prizes for top three Men and Women (overall). Overall Men's winner, and Women's winner will receive a custom Stampede belt buckle, one-night lodging at Five Pine Lodge, and Dinner for two at Three Creeks Brewing. Top three overall winners are placed in their individual categories and are eligible for category prizes too. Each Category winner will get a 21oz. mug from Three Creeks Brewing. Other prizes and raffle items will include products from Sisters Coffee, Blazin Saddles and more!
Take advantage of Memorial day weekend and make it a family affair.
For more information, visit the Website: Sisters Stampede website.
Event Details
Event Date: Sunday, 05/27, 8:00 AM
Official Event Website
Event Venue: Peterson Ridge Trail System
Event Address: Peterson Ridge Rd, Bend, OR 97701
Entry Fee: See Website
The High Cascades 100 is a Central Oregon MTB race like no other!

It challenges elite pro racers and hard core weekend chargers alike to cover 100 miles of amazing Central Oregon single track — and climb around 8,000′ in the process.
The course changes each year and will be posted on their website as race day gets closer.
Top pros will finish in under 8 hours duking it out the whole way, and it's not uncommon for the last finisher to arrive at sunset around the 15 hour mark.
Now, a race like this is not to be taken lightly. As their website FAQ says: "Most likely injury: Collarbone followed by laceration." If that sounds hard core (and it is), consider volunteering. Helping the athletes who compete in this race at aid stations, at the start, or at the finish is a fun experience — and something that feels great to be a part of. Contact the HC100 Volunteer Coordinator for more info.
Learn more about The High Cascades 100 at their website.
Event Details
Event Date: Saturday, 07/21, 5:30 AM
Official Event Website
Event Venue: Athletic Club of Bend
Event Address: 61615 Athletic Club Dr., Bend, OR 97702
Entry Fee: See Website