Mt. Bachelor Volcanic Bike & Brew Festival
08/24
Saturday
11:00 AM to
8:00 PM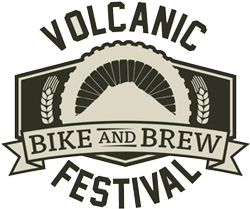 Back for the fifth straight summer it's the Volcanic Bike & Brew Festival at Mt. Bachelor!
This year, Race Cascadia will host the Mt. Bachelor Volcanic Enduro Race, where athletes will test their biking skills on some of the toughest terrain Mt. Bachelor has to offer. Numerous vendors will bring great beer and food, gear to demo, this year's products for all to enjoy. It's a great weekend for locals and visiting mountain bike enthusiasts to get away for a weekend!
Come out for free bike demos, live music, and vendors, all located in the West Village Base Area.
Visit the Beer Garden for brews, your favorite BBQ foods and the best view of the Skills Park all weekend long.
Registration for the first annual Mt. Bachelor Volcanic Enduro presented by Race Cascadia is now live. Go reserve your spot before they are all gone!
Event Details
Event Date: Saturday, August 24, 2019 11:00 AM
Official Event Website
Event Venue: Mt. Bachelor Bike Park
Event Address: 13000 SW Century Drive, Bend, Oregon
Entry Fee: $110