The 2019 Sisters Stampede — Oregon's Largest Mountain Bike Race
Race your bike on the beautiful Peterson Ridge Trail in Sisters, Oregon on May 26th, 2019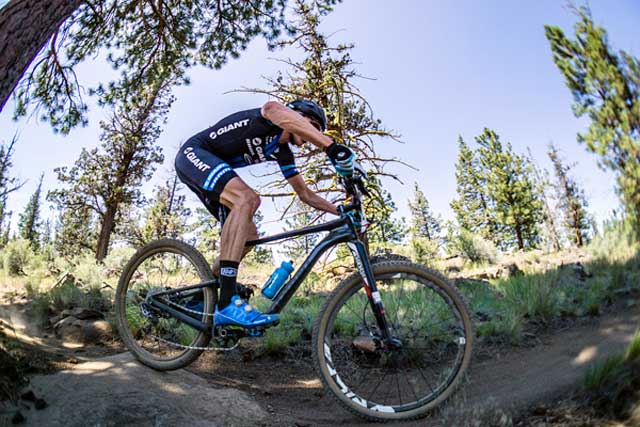 The Sisters Stampede, now in its seventh year, became the largest cross country MTB race in Oregon in 2011, and continues every Memorial day weekend as the largest and one of the best mountain biking experiences of the season. The race is held on the Peterson Ridge Trail Network and there is something for everyone with 26 different race categories, and a party at the finish line!
Mileage options: 12mi. (Novice/juniors), 27mi. (Elite, Expert, Sport, SS, Clydes)
Each entrant will get a registration bag with items and coupons provided by our generous sponsors. Entrants will also receive a custom pair of Stampede socks, post race recovery food, a Three Creeks beer (over 21), professional timing, and memories to last a lifetime!
$1,000 Cash prizes for top three Men and Women (overall). Overall Men's winner, and Women's winner will receive a custom Stampede belt buckle, one-night lodging at Five Pine Lodge, and Dinner for two at Three Creeks Brewing. Top three overall winners are placed in their individual categories and are eligible for category prizes too. Each Category winner will get a 21oz. mug from Three Creeks Brewing. Other prizes and raffle items will include products from Sisters Coffee, Blazin Saddles and more!
Take advantage of Memorial day weekend and make it a family affair.
For more information, visit the Website: Sisters Stampede website.
Event Details
Event Date: Sunday, May 26, 2019 8:00 AM
Official Event Website
Event Venue: Peterson Ridge Trail System
Event Address: Peterson Ridge Rd, Bend, OR 97701
Entry Fee: See Website