COTA Movie Night: Adventure Shorts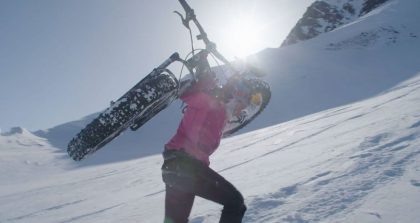 Pine Mountain Sports invites you to a two-part screening of the Filmed By Bike film festival at Central Oregon Trail Alliance Movie Night @ McMenamins this (March &) April!
Filmed by Bike is a film festival that features the World's Best Bike Movies. The annual film festival weekend (now in year 18) is hosted every May in Portland, then their movies collections tour the globe . Thanks to our friends at Bend Electric Bikes, this two night film festival is coming to COTA Movie Night with a mission to inspire all of us to embrace the bicycle…
On April 16 we're screening Filmed By Bike "Adventure Shorts", which is an evening of adventure-specific cycling films full of inspiring tales of 2-wheeled struggle and triumph on the rugged road. Cycling expeditions aren't always easy, but nature and a wild sense of curiosity lure us away from our computers, desks and schedules to enter the great wide open. The Adventure Shorts program is packed with gorgeous cinematography, and compelling cycling trips.
Link to Adventure Shorts movie trailer: https://vimeo.com/351108132
Run time: 56 minutes
Movie Night at McMenamins raises funds and awareness for Central Oregon Trail Alliance.
$6 per person, cash only, please. Minors accompanied by parent or guardian.
Event Details
Event Date: